Clink Clank Clunk
Hi! If you have been directed to this page, it must mean you would like to make an appointment to visit us at some point in the near future! You can go ahead and book that appointment at the button above and we will see you very soon!
You can also scroll down for a brief of what you can do during and after the visit.
View full details
What You Can *Do During The Visit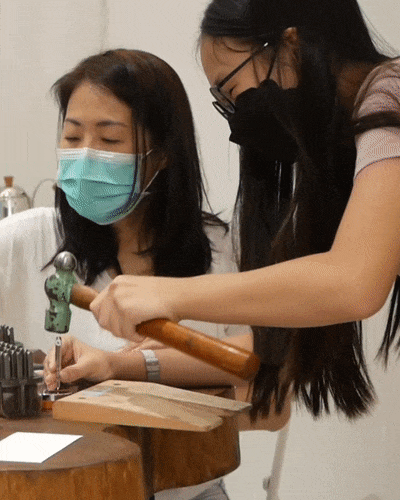 Easy Metal Stamping Workshop
The metal stamping workshop is like art jamming but with metal! It's easy for everyone and typically lasts between 30-45 mins. You can make pendants, rings, bangles and more!
Ring Band Workshop
The ring band workshop is a 3 hour workshop that lets you craft your own ring band in silver/gold from scratch! No experience is required and you will be guided throughout the session.
Custom Jewellery Consultation
We can establish your design ideas, budget and timelines. You can also provide visual examples of existing designs or particular design features that capture your imagination.
We will usually do a rough sketch during the consultation prior to a more formal design proposal.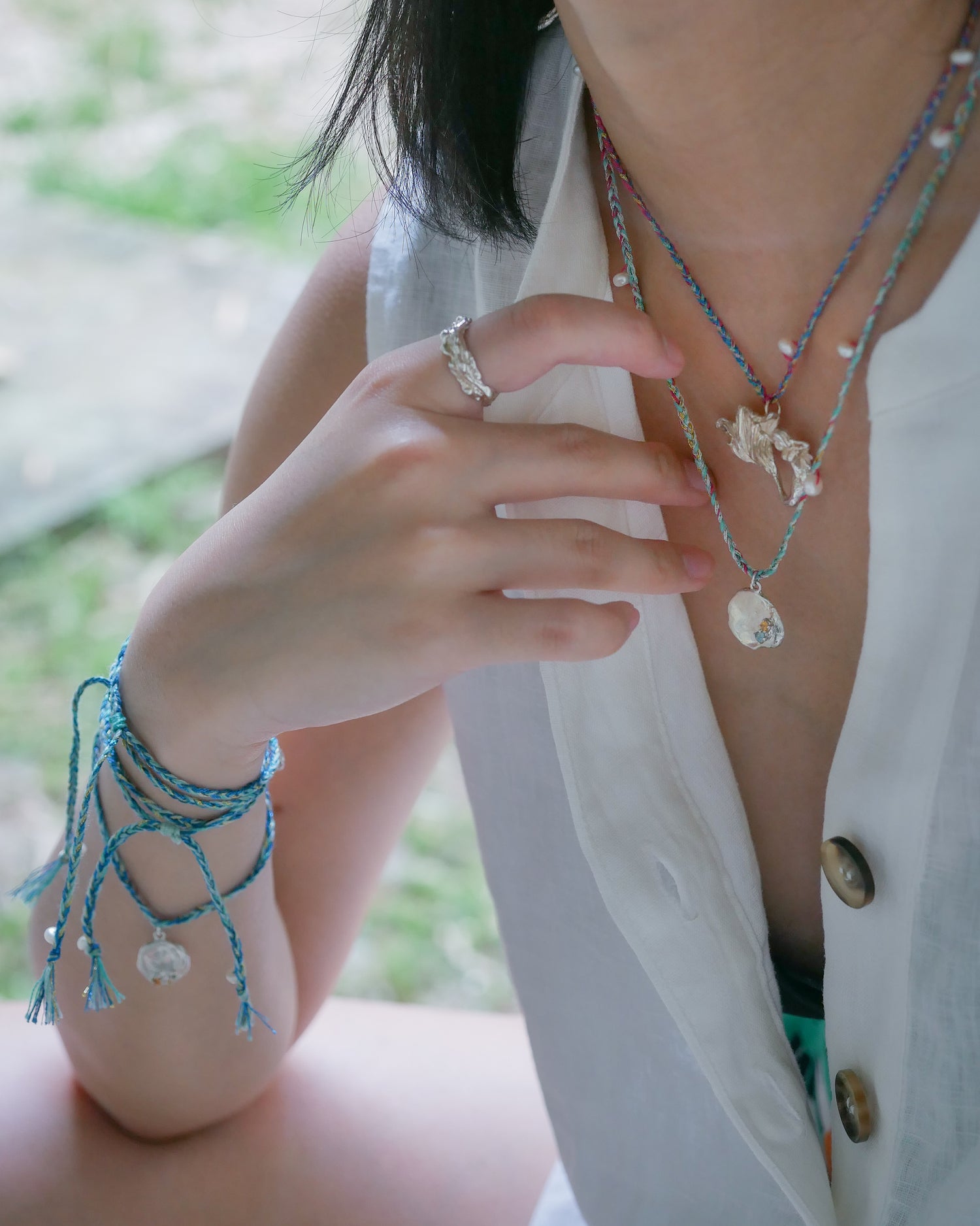 Slow Jewellery
We also have our slow jewellery collection that you can buy off our rack. All our jewelleries are handcrafted by us, and some are one-of-a-kind- which are still in the process of listing on our wesbite.
What You Can Do After The Visit
Clink Clank Clunk is located at 195 Pearl's Hill Terrace, Singapore's independent arts enclave in the heart of Chinatown. There are plenty of artsy, therapeutic and metaphysical experiences you can try at our locale! We encourage you to explore the area, although do note that many establishments are by appointment only!